On Friday, March 24th, New York Nonprofit Media will host Nonprofit FundCon bringing together fundraising and development executives from nonprofits across New York to discuss how to create a campaign and raise money. 
The event will be held at: 
The Convene
32 Old Slip, New York NY 10005
8:00 am Networking & Registration
8:45 am Welcome and Opening Remarks
9:00 am The Importance of a fundraising mindset to all of your organizational communications
This session will examine the current state of fundraising, what is causing a giving downturn, and what we can do about it. This session will cover different nonprofits and how they are cutting costs, setting themselves apart, and turning themselves around. 
Moderator:
President, MarketingWorks PR
Panelists:
Director of Development, America Needs You
Founder & President, HCB Communications
Senior Director, Marketing & Communications, Make-A-Wish® Metro New York and Western New York
9:50 am Creating and implementing a successful event while raising significant funds
Fundraising events are an essential part of nonprofit development programs. The goal as a fundraiser is to make to get the most out of your event while raising as much money as possible, without wasting valuable time and resources.  This panel will discuss:  importance of relationships, long-term planning, staying focused and building an events team.
Moderator:
Director of Theatre Arts Program, National Black Theatre Inc.
Panelists:
Director of Special Events, Big Brothers Big Sisters of New York City
President, Givergy East Coast
Chief Development and Communications Officer, Jericho Project
10:40 am Networking/Break
11:00 am Video Storytelling: Moving Your Audience from Insight to Action
Presented CEO and President, Reliant Studios
11:25 am Current Trends in Philanthropy
This session will address how to identify the most suitable donors for your nonprofit projects, how to accurately demonstrate the need and urgency for funding, and how to motivate potential funders with convincing evidence.  Grants, to be successful, should be part of your complete fundraising plan, should have their own calendar, and be assigned a dedicated grant writer.  Ways of giving are changing and there is a need to inspire new and evolving donor segments and to integrate new and diverse forms of fundraising into your fundraising plans.
Moderator:
Director of Development, Iris House
Panelists:
 Vice President of Gift Planning, American Technion Society
Director of Resource Development, Greater Jamaica Development Corporation
CEO and Founder, JMT Consulting Group
12:25 pm Networking Luncheon
1:20 pm Peer to peer fundraising
Peer-to-peer fundraising is a great way to get new donors and reach new networks of people.  The session will address how to build upon your existing relationships, maximizing the use of limited resources by encouraging current supporters to raise money on your behalf, and how to gradually increase awareness of your nonprofit through your current support base.
Moderator:
CEO and President, Harlem Educational Activities Fund
Panelists:
President & CEO, Brooklyn Children's Museum
Founder and CEO, Pitch In For Baseball
Associate Vice President, Corporate Engagement, United Way of New York City 
Founder/ Executive Director, Young Professionals Healthcare Network
2:05 pm Want Results?  Find Power in Process
Presented by CEO and Founder, Lamb Financial Group
2:25 pm Using your data to enhance direct response campaigns
It's essential to understand the importance of messaging and message delivery which is why direct-response appeals have become all so vital.  Direct response campaigns are designed to compel your database of donors and potential donors with a specific call to action. They are targeted, trackable, measurable and compelling, and can be extremely effective for nonprofits of all sizes.  Potential donors can make contributions and get involved more easily than ever before with online donation pages and reply devices.
Moderator:
Director of Data & Systems Analytics, International Rescue Committee
Panelists:
Executive Director, Cause Effective
Chief Development Officer, National "I Have A Dream" Foundation
Senior Director, Digital Strategy, RobbinsKersten Direct
3:10 pm Networking/Break
3:30 pm Using Technology to Enhance Your Message: From Websites to Mobile to Social Media
Social media, the internet, mobile technology and fundraising are clearly interdependent in today's nonprofit marketing. Their shared ability to connect donors to nonprofits worthy of help is shaping an all new way fundraising.  From video storytelling and social media engagement, to crowdfunding and dynamic events, this panel will show you the most effective digital fundraising best practices for your organization.
Moderator:
Director of Development, HELP USA 
Panelists:
Chief Officer for External Relations and Advancement, Brooklyn Community Services
President, Brooklyn-Queens NOW
Chief Development Officer, Storefront Academy
4:15 pm Storytelling — How to Tell the Story of Your Organization
A great story versus a good story can make the difference between keeping your donors and volunteers connected or losing them to the next good cause.  With a bit of imagination, every nonprofit can use storytelling to intensify their marketing efforts and create a meaningful connection with their supporters. Different communications channels can deliver stories in a way that encourages readers to take action.
Moderator:
Director of Marketing, The Arc of the United States
Panelists:
Director Communication and Marketing, JCCA
CEO and Founder, Lamb Financial Group
Director of Support Programs, Mercy Home
Director of Development and Communications, Urban Pathways
5:10 pm Closing Announcements, Raffle Winners & End of Conference
Please let us know if you or someone you know would be interested in speaking!  For programming information please contact Lissa Blake at lblake@cityandstateny.com.
Sponsorship and exhibitor opportunities are also available.
If you are interested in a speaking or sponsorship opportunity, please contact Kelly Murphy at kmurphy@cityandstateny.com.
 Thank you so much to our generous supporters: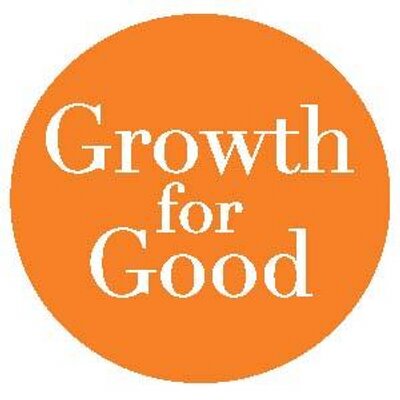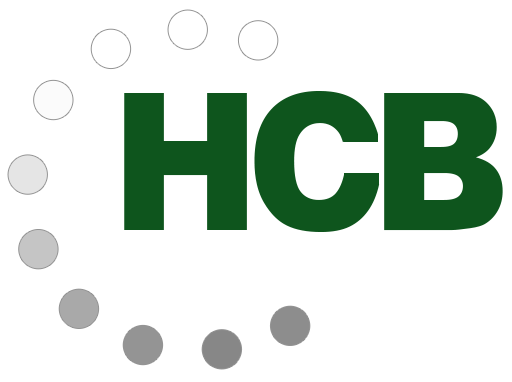 RSVP Now By Clicking HERE