The event will be held at:
January 24, 2018
Museum of Jewish Heritage
36 Battery Place
8:15 -8:45am      Networking & Registration
8:45am Welcome and Opening Remarks
9:00am Board Responsibilities 101
A nonprofit's board of directors has multiple, equally important responsibilities to fulfill.  The board sets the plan, examines operations, and acts as a public figure of the nonprofit.  This session will discuss where to begin, checklist of important tools and resources, balancing the daily, monthly and five year plan.
Chief Financial Officer, AHRC New York City (moderator)
Director of Development, A Blade of Grass
Member, Caplin & Drysdale
President & CEO, Chinese-American Planning Council, Inc.
CEO and Founder, Lamb Financial Group
9:40am Strategic Planning as Collaboration between Staff and Board
The relationship between a nonprofit's board and its staff is so important that it can make or break an organization. A good working partnership is a leading factor in its success.   This panel will address the dynamic, continuous learning process and the importance of following a firm strategic plan based on ongoing board and staff alliance and on continuing to listen, design, and learn.
Chief Program Officer, Long Island Cares (moderator)
Executive Director, Achievement for Disabled Youth
Director, AJC NY
Director of Operations and Finance, IMPACCT Brooklyn
10:20am               Networking/Break
10:40am Compensation Strategies and Best Practices  
Nonprofit organizations operating with limited budgets and resources can find it challenging to develop compensation programs as attractive as for-profit entities. This session will highlight nonfinancial compensation alternatives, as well as necessary compliance elements that demonstrate strong governance when setting compensation strategy. This session will also address the impact that the new tax reform may have on nonprofit organizations when setting compensation.  Additionally, the panel will present an overview of the findings from Marks Paneth's Fall/Winter 2017 Nonprofit Pulse Survey – a study analyzing nonprofit governance, fundraising and sustainability trends.
Co-Partner-in-Charge, Nonprofit, Government & Healthcare Group, Marks Paneth LLP (moderator)
Partner, Nonprofit, Government & Healthcare Group, Marks Paneth LLP
Tax Director, Nonprofit, Government & Healthcare Group, Marks Paneth LLP
11:20am               Keeping the Board Informed
Engagement with the organization's process and operations in terms of reporting, recruiting and fundraising is an essential part of being part of a board.  It allows for optimal decision making in all areas and ethical practice in today's nonprofits.  The session will discuss how to monitor programs and senior staff members, how to measure fundraising efforts and how much information sharing is enough.
Executive Director/CEO, VISIONS/Services for the Blind and Visually Impaired (moderator)
Executive Director, Directions for Our Youth & Board of Directors, Capital Prep Charter School
Deputy Director, Salvadori Center
12:00pm               Governance Practices and Fiduciary Responsibility
A nonprofit board and its members individually have three essential fiduciary duties: a duty of care, a duty of loyalty, and a duty of obedience.   This session will held describe how to manage change, to make the hard calls, to shift practices, to change board composition and do what it takes to get to good governance.  Additionally, it will address other governance structures — designated bodies, authorized third parties, committees, and members — that can enhance or replace board governance.
Director of Finance and Operations, Trickle Up Program, & Board Member, Red Cross in Greater NY (moderator)
Principal Attorney, J. Verdi Law, LLC & Director, New York Zero-to-Three Network
Chief Development Officer, Metropolitan College of New York
Partner, Mitchell Titus 
Partner, Tate & Tryon
12:40pm               Networking Luncheon
1:40pm                 Diversity & Inclusion in the Boardroom
Having a diverse board not only offers a range of backgrounds, skills, and resources, but also helps in understanding the organziation's needs. An inclusive board can also lead to diversity in donors and allow the organization to appeal to more grant makers.  The panel will discuss how can boards expand this conversation and include the voices that need to be at the board table.
Chief of Staff / Director of Operations, Girl Be Heard (moderator)
Founding Partner, Koya Leadership Partners
Executive Director |Founder, M.A.D.E. Transitional Services
Corporate Relations Department, Unique People Services
2:20pm                 Best Practices for the Recruitment and Retention of Millennial Board Leaders
Nonprofits are often looking for ways to reach Millennials to build a future base of supporters and volunteers for their organization and its mission.  This will discuss how nonprofits can connect with the next generation of supporters through the use of social media, videoconferencing and other newer technology, by recruiting in pairs, and by taking advantage of their generation's knowledge.
Founder & Board Member, Friends of the East River Esplanade (moderator)
Executive Director, Cents Ability, Inc.
Board Chair, iCouldBe
Chief Development and Communications Officer, Jericho Project
Senior Counsel, Trinet
3:00pm                 Networking/Break
3:20pm                 Maximizing Board and Staff's Time to Increase Impact
Ideally, nonprofits have board members who are also active and vocal advocates of their cause.  However, that is not always the case.  This session will discuss maximizing a board's resources and best practices for marshalling a board member's wealth, connections and skills for the organization's benefit.
Executive Director, New York City Hospitality Alliance (moderator)
Board Chair, Directions for Our Youth
Chief Government Affairs Officer, Long Island Cares
Director, George H. Heyman, Jr. Program for Philanthropy and Fundraising, NYU School of Professional Studies
4:00pm                 Assessing Board Performance
Board performance is widely recognized as a critical ingredient in a nonprofit organization's ability to achieve impact. It is important to maximize the board and staff's time to increase impact.  The session will examine making the big decisions and best practices for an effective board decision-making process.
Director of Development and Communications, Urban Pathways (moderator)
Associate Director, Cause Effective
Executive Director, Day One
President, Image Impact International
5:00 pm Closing Announcements, Raffle Winners & End of Conference
Thank you to our generous sponsors!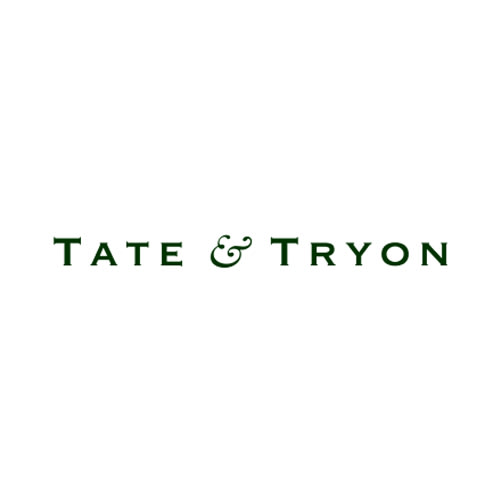 For more details call Lissa Blake at 646 517 2741 or email lblake@cityandstateny.com for more information.  RSVP HERE  -Nonprofit tickets only $25
For exhibitor or sponsorship information call Kelly Murphy at 917 952 4994 or email kmurphy@cityandstateny.com