December 5, 2017
The Convene, 32 Old Slip
On Tuesday, December 5th, New York Nonprofit Media will host Nonprofit TechCon which will bring together technology, IT and executive leadership from nonprofits across New York to the impact technology, has had, has today and will have on the nonprofit community. 
The event will be held at:
The Convene
32 Old Slip
8:00 -8:30 am     Networking & Registration
8:30am Welcome and Opening Remarks
8:40am Technology 101: What is basic, cheap or free? A Checklist of Tools
While new technology continues to develop, more tools are available for nonprofits, higher education and other organizations. It's no secret that smaller organizations generally have fewer resources, smaller staff and therefore less time to dedicate to enhancements than others, but there are incredible tools available at little or no cost to groups like these.  This panel will help attendees to compile a basic toolbox of resources that can benefit each organization and discuss these amazing products and services available by groups who understand their needs.
Panelists:
Information Technology Manager, Little Flower Children and Family Services of NY (moderator)
CEO, CaringCent, LLC
Solutions Architect, Forum One 
Executive Director and Head of Product, Give Lively
Social Impact Director, Oracle+NetSuite 
9:20am Case Study:  JMT
9:50am How to Build a Privacy and Cyber Security Program
For a nonprofit, it would be the worst possible situation to discover that their donor data has been compromised by unknowns (or hackers).  The session will talk about what information should be kept private, what are the key threats to that information, how to support good cyber security with good employment practices and policies, how to implement the best security program and what to do if there should be a breach.
Panelists:
Director of Administration, Columbia School of Social Work (moderator)
President, Corporate Power
Manager of Engagement Technology, Participatory Budgeting Project
10:30am               Networking/Break
10:50am               Using Data-Driven Analytics to Enhance and Improve Targeting Prospects and Measuring Impact
Measuring social impact and nonprofit efficiency has been one of the sector's greatest challenges.  Nonprofits evaluate their success by achieving their mission and on how they raise and spend their money.  Nonprofits need to embrace measurement as a data-driven culture and make decisions based on meaningful data.  How do you collect, analyze and measure data so that is easy, simpler to explain and will help people actually digest what they see?
Panelists:
Data & Strategy Team Lead, TechImpact (moderator)
Director, Data Services, Breaking Ground
Chief Technology Officer, Downtown Alliance
Analytics Director, Forum One 
Director of Sales & Marketing, Keyrus USA
11:30pm               Case Study:  The Inside Story! – Key Factors to Selecting a "Right-Fit" Accounting System for Your Nonprofit
Don't let uncertainty surrounding cash flows negatively impact your organization. Make sure you have an accounting system in place that empowers you to take control and effectively manage operations. Don't Miss this Session to gain insights on accounting system selection criteria and their prioritization as well as other significant considerations such as reporting capabilities, cloud-based options, and system integrations.
Presented by:
Principal, T3 Information Systems (Tate & Tryon Technology)
12:00pm               Introducing Technology into Existing, More Traditional Organizations
Technology truly has changed everything for nonprofits. New technology can increase productivity at your organization so that your employees can focus on your mission. While these technologies may warrant a new and different approach, they are vital and powerful tools to bringing more traditional nonprofits into the digital age. Hear from leaders in the field as they share success stories on the best ways for organizations to incorporate new technology and effectively communicate in our ever-changing digital world.  What are the technology solutions that may have been overlooked in the past?
Panelists:
Associate Professor, Graduate School of Social Service, Fordham University (moderator)
Director of Information Technology Services, DOROT, Inc.
Director of Evaluation, DREAM
Electronic Health Record (EHR) Systems Director, New Alternatives for Children
Associate Director of Technology Education & Training, The New York Public Library
12:40pm               Networking Luncheon
1:45pm                 Strategic Use of Information Technology by Nonprofit Organizations
Too many business in all industries have spent money on analytics that end up being unused. As nonprofits, the last thing they can afford is to spend money on something they do not end up using.  This is why it is so crucial to have a dedicated IT nad/or MIS professional involved in these decisions and to speak with peers to find out what works and what does not work.  Does it make sense to find ways to share back-office services, including IT and MIS services like network and hardware support, help desk, database administration, procurement, and even technology planning?  Does it make more sense to outsource?Panelists:
Executive Director, Achievement for Disabled Youth (moderator)
Director of Finance & Administration, Hunger Free America
CIO, Nonprofit Solutions Network 
Vice President of Information Technology, Saint Dominic's Home
Executive Director, Selfhelp Innovations at Selfhelp Community Services
2:25pm                 Case Study
2:55pm                 A Practical Guide to Cloud Migration
For many people, cloud computing seems like an abstract or challenging concept, but most don't realize that the new technological norm is much less complex than it may seem. The session will help nonprofits to assess and employ cloud and hosted solutions for their information technology needs.  The excess of cloud solutions and the speed with which their functionality is evolving lead nonprofits to engage cloud providers to help them select and implement the best hosted solutions for their needs.
Panelists:
Manager of Research Computing Infrastructure, Mortimer B. Zuckerman Mind Brain Behavior Institute, Columbia University (moderator)
Director, DataCenter & Productivity Solutions and Services, ATSG
Co-Founder & CTO, GiveGab 
Executive Director of Information Technology, Lutheran Social Services of New York
3:35pm                 Networking/Break
3:55pm                 Using Technology to Enhance Your Message: From Websites to Social Media to Mobile
Technology has changed the way we learn and the way we respond to the millions of messages we encounter in a day. For this reason, cross-platform messaging is key to maximizing an organization's output. This session will cover the way digital media has become vital, and how strategies for successful messaging can vary across different mediums from websites to social media to mobile devices.
Panelists:
Senior Project Manager, Center for Court Innovation (moderator)
VP of Technology, RKD Group  
Development & Communications Manager, Urban Pathways
Founder & CEO Simply360
4:35pm                 Streamlining Operational Processes:  Nonprofits Need for Automation
Because of budgets and funding it appears that all nonprofits need automated systems, strong financial practices, smart real estate strategies and multiple grant tracking capabilities.  This event will bring together top-level Board Members, Executive Directors and Chief Financial Officers from nonprofits across New York to discuss how to streamline operations processes and make smart choices that effect the day to day and year to year of nonprofit institutions. 
Panelists:
Executive Director, Queens Chamber of Commerce (moderator)
Chief Information Officer, Graham Windham
Senior VP of Homeless Prevention and Rehousing Services, HELP USA
Managing Partner, NCheng LLP
President, Yurgosky Consulting
5:20 pm Closing Announcements, Raffle Winners & End of Conference
Thank you to all our sponsors for
their generous support!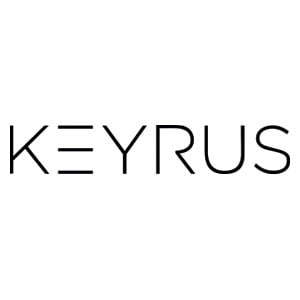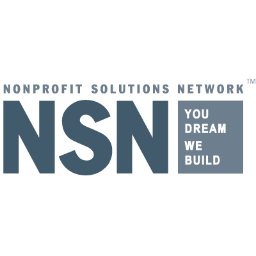 For information on becoming a speaker or panelist please reach out to Lissa Blake at 646 517 2741 or email lblake@cityandstateny.com.  
For information on sponsorship and exhibit space please call Kelly Murphy at 917 952 4994 or email kmurphy@cityandstateny.com.