On Wednesday June 13th, New York Nonprofit Media will host Nonprofit OpCon bringing together top-level Board Members, Executive Directors and Chief Financial Officers from nonprofits across New York to discuss how to streamline operations processes and make smart choices that effect the day to day and year to year of nonprofit institutions.
The event will be held at:
Hebrew Union College
1 West 4th Street, Manhattan
8:00 am Networking & Registration
8:30 am Welcome and Opening Remarks
8:40 am The Importance of Leadership in Assessing your Nonprofit's Health
Leadership can be one of the top factors in assessing the health of your nonprofit's organization. Leadership in nonprofit organizations presents a specific set of challenges and therefore requires a unique set of skills.  The session will examine how to effectively handle leadership transitions and will also address the steps of building and assessing the board of directors.  It will also address the other important factors in assessing your nonprofit's health and efficiency.
Executive Director, Options for Community Living, Inc. (moderator)
Chief of Staff, NYC Service, Office of the Mayor
Executive Director, Madison Square Boys & Girls Club
Partner, PKF O'Connor Davies, LLP 
Principal & CEO, Public Works Partners
9:30 am Streamlining Processes, Operations, Finances & Investments through Strategy
Successful organizations align many levels of strategy — organizational, programmatic, and operational — in advancing the mission. A focused approach to strategy can help make operational decisions related to systems, resource allocation, data management, finances and investments and other operational processes more integrated and intentional. This panel will address how operations and processes aimed at enhancing a nonprofit's administrative efficiency, streamlining accounting functions, financial stability, preparedness, and execution are key to strategic execution and impact. 
Chief Financial Officer, AHRC New York City (moderator)
Vice President, Unemployment Services Trust 
Regional Director Long Island, NESC
President, George D'Amato Family Foundation
Senior Manager, Gelman, Rosenberg and Freedman
Partner, Tate & Tryon
10:30 am Special Presentation
YPTC
11:00 am Networking/Break
11:20 am Integrating the right technology needed to take your operations to the next level
Is your organization's technology in need of advancement?  Are they concerned about choosing the right technology, managing change and getting acceptance from employees?  This session will address best practices around how to integrate new technologies into existing organizations.  This panel of experts in technology and change management will explain real life experiences around tech integration.
Senior Project Manager, Center for Court Innovation (moderator)
JMT Consulting
Senior Director of Social Impact, Oracle+NetSuite
Executive Director of Information Technology, Lutheran Social Services of New York
Managing Partner, NCheng, LLP
Business Analyst, New Leaders
12:10 pm Real Estate:  Trends in Nonprofit Office Space
While every group has a different mission, they all have similar choices to consider. Even nonprofits need to decide whether to lease or buy, sell or hold, relocate due to changing demographics, plan for expiring leases and take advantage of a down market or manage a hot market.  The panel aims to help nonprofits with their real estate decisions and allow them to reduce costs – both financial and time.
Executive Director, Vicus Partners (moderator)
Chief of Staff, Chinese-American Planning Council, Inc.
Vice President, Business Operations, The New York Foundling
Executive Managing Director, Co-Chair, Not-for-Profit Advisory Group, Cushman & Wakefield
12:50 pm The Rationale of Ratio Analysis: Uncovering key metrics in your nonprofit's financial statements
Ratio analysis is an effective management tool that looks at relationships in an organization's financial statements to measure key areas of performance and financial health. The results uncover insights into program efficiencies, fundraising costs, accounts receivables, payroll and more. In this session, nonprofit professionals from Marks Paneth, the CEO of Charity Navigator, and a CEO from a nonprofit organization will discuss several ratio analyses and the ways nonprofits can use them to track performance, identify trends and develop strategic goals.

Co-Partner-in-Charge, Nonprofit, Government & Healthcare Group, Marks Paneth LLP (moderator)
Partner, Nonprofit, Government & Healthcare Group, Marks Paneth LLP
CEO, Charity Navigator
CEO/COO, Nonprofit organization (TBA) 
1:30 pm Networking Luncheon
2:20 pm How to create and manage your relationship with the healthcare system
This panel session will review statewide projects that allow for, support, and sustain partnerships between community-based organizations and health care organizations which are vital to addressing social determinants of health and improving health outcomes. The discussion will include everything from technology, measuring, capturing, reporting outcomes, payment terms and more.
Chief Executive Officer, Grassi Healthcare Advisors LLC 
Assistant Vice President, Ambulatory Care & Population Health, Greater New York Hospital Association
Director, Population Health and Health Reform, New York Academy of Medicine
Executive Director, Human Services Council
3:10 pm Networking/Break
3:30 pm Human Resource Challenges and Importance of Good Governance
The job of recruiting, selecting, and terminating employees is a core responsibility of any HR department.  HR professionals must ensure that there is a direct connection between the policies, procedures, programs and services they offer and the organization's larger purposes.  HR should be developing, supporting, encouraging, and enabling employees–building capacity. The panelists will address strategic planning and learning tips for enacting good governance in your nonprofit.
Executive Director, Directions For Our Youth Inc (moderator)
Executive Director/CEO, VISIONS/Services for the Blind and Visually Impaired
Member, Caplin & Drysdale
Nonstop Wellness
4:20 pm Nonprofit Efficiency:  Managing Risk, Overhead and Failure
Risk management is a tool that helps nonprofits deal with uncertainty. An organization ideally reviews its susceptibility to unexpected losses, and then develops strategies either to prevent losses from happening, or to reduce damage and expense when they do.  Factoring into managing risk is trying to understand overhead ratios and what they indicate for an organization's impact or financial efficiency. And on top of it all, fraud among nonprofit entities has been on the rise or at least rising in the public eye.  Nonprofits with efficient risk management tools in place are far more likely to succeed.
Chief of Staff / Director of Operations, Girl Be Heard (moderator)
Director, Trinet
Audit Director, BDO
Director of Finance & Administration, ProbonoNet
Advisor, PRB Wealth Management, LLC 
Chief. Charities Bureau. Office of Attorney General Eric Schneiderman
5:30 pm Closing Announcements, Raffle Winners & End of Conference
Thank you to all of our generous sponsors for their support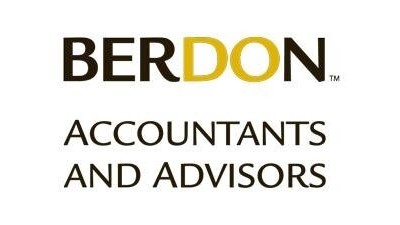 For information on programming and speaking please reach out to Lissa Blake at 646 517 2741 or lblake@cityandstateny.com and Kelly Murphy at 917 952 4994 or kmurphy@cityandstateny.com.  Thank you.